bio
Phillips is a dynamic and mutipurpose person, he is a global peace builder, non-violence activist, AIDS/HIV awareness campaigner and activist and organisational manager. He is currently mamber and founder of a number of youth organisations such as World Spritual Youth council, Global Alliance for deparments/ministries of peace youth group, and Global Youth Coalition on HIV/AIDS(GYCA) among others as one of it first East African Regional focal Points.

Phillips also successfully implemented a number of Community HIV/AIDS projects in Western Uganda, aimed at prevention strategies , I was one of the abstracts reviewers of the XVI International AIDS Conference 13th-18th August 2006 Toronto, Canada

Phillips became Partner member with Global Youth Action Network(GYAN) and served as National Coordinating Committee member and later became the Uganda National Led Agency for the Global youth Service Day(2001-2005) . He is the Millennium Development Goals youth Campaign Team, and also Youth Employment Summit-Uganda country network member. He is one of those who was among the brains for the establishement of TIG Uganda Country network.

Phillps served as the President of UNESCO Club of Mbarara University and volunteered with UNESCO national Commission to raise awareness about a Culture of peace, non-violence and tolerance Manifesto 2000 of the UN in Northern Uganda(2000-2001), He also volunteered with the International Committee of the Red Cross in Relief Items distributions in War torn Northern Uganda; Also with Habitat for Humanity Uganda, building descent afordable Houses for the poor in Uganda

Phillips participated in carrying out the needs assessment of the IDPs for the UNDP under transtion to recovery programme for the Internally Displaced Persons living in Camps in Northern Uganda, coordinated by the office of the Prime Minister of Uganda Government(2005).

Phillips is also peace activitist and personally participated in peace education and conflict resolution programmes in conflict ravaged northern Uganda with the goal of promoting a culture of peace and non-violence in an attempt to ensure existence of sustainable peace and development.

He later co-founded and launched the Department/Ministry of Peace Uganda Working Alliance, organisation formed to lead a campiagn and advocate for the establishment of department of Peace/Ministry of Peace in within the government structure in Uganda and in countries arround the world, a project of Uganda Peace Foundation Initiative. (http://www.ugandapeacefoundation.org) Already other similar initiatives exist in USA (Peace Alliance Foundation); Canada(Federal Department of Peace); UK(Ministry for peace); Japan, Nepal and Austrlia. Phillips is endorsed as one of the youth delegates to the International steering committee of the Global Alliance for department/ministries for Peace during its second summit in Victoria , Canada June 2006.

I have knowledge in International relations and organizational Programme Management. I am a very passionate, and filled with the zeal to serve humanity for a decent life.

His vision is to live in a world free of violence, free of conflicts, free of poverty, free of environmental degradation and free of HIV/AIDS. I encourage the youth take active roles in development processes and sustainable world peace.
"PROSPERITY FOR ALL in THE PEACE WE DESIRE"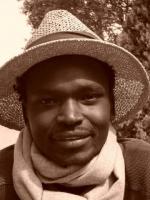 instant messaging

Skype: penyamoi
Yahoo! Messenger: penyamoi